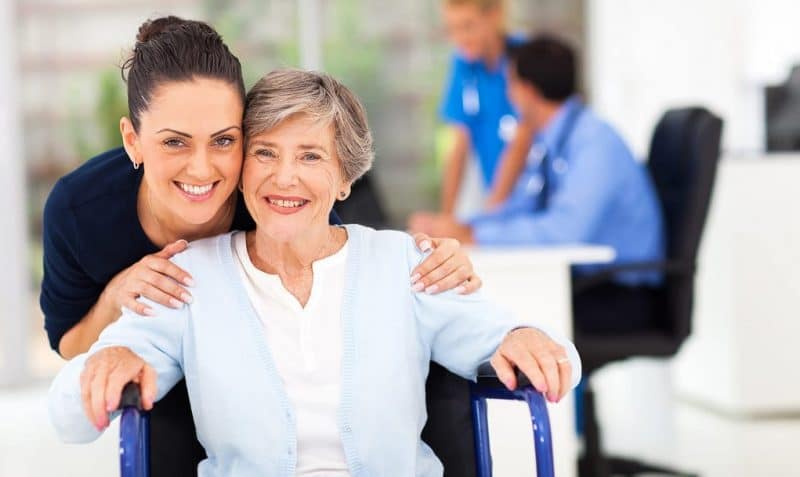 5 Secrets to Choosing Home Care for Seniors
"I don't want to leave my house." If you have an aging parent, friend, or family member, you've no doubt heard this, or a similar refrain…Who can blame them, really? They've worked hard to build a home, they've entertained family and friends, felt safe there, and it's been their refuge for a period of time, in some cases it's a family home passed on by generations.
How can you address their desire to stay, together with providing a safe environment so you can feel confident in their well-being when you aren't around to help? The idea of this post is to help demystify that question, as well as provide you with some secrets and strategies that will help you find the best option(s) for your situation.
First of all, let's break down some of the common terms associated with in-home care, as well as the different levels of care available. Services are broken down into Medical and Non-Medical Services.
Non-Medical Services and Terms:
Personal Care:

Typically includes assistance with dressing, showering, exercise, companionship/conversation, transportation, and other similar services not requiring specialized medical training. 

Home Care:

A broader term which also includes cleaning, laundry, shopping assistance, and other tasks helpful to the individual.

Activities of Daily Living (ADL):

This generally refers to assistance of those tasks that are a regular part of daily life, such as eating, dressing, toileting, continence, and transferring (walking).

Instrumental Activities of Daily Living (IADL):

These are not necessary for everyday functioning, but allow a person to live more independently, such as driving, shopping, meal prep, using the phone, managing finances, and managing medications.
Medical Services and Terms:
Home Health Aide:

We added this to the medical services section, because they are a trained professional, but in this case, are primarily providing non-medical services like those of Personal Care and/or Home Care. 

Home Health Care:

This refers specifically to medical care provided in the home, which includes, but is not limited to services like nursing, therapy (speech, physical, occupational, medical, etc.), monitoring of vitals, and other medical services. 

Specialty Trained Staff:

This includes therapists, nurses, licensed social workers, etc. that have specialty medical training. 

Private Duty or Home Care Nurse:

A nurse who comes




to the home to take special care of an individual and provides skilled nursing under the direction of a physician for longer periods of time.

Respite Care:

This might also be included in the non-medical section, but it refers to care provided on a short-term basis, usually to give the primary caregiver a break. For example, if a family member is the primary caregiver, Respite Care might be provided so they can go on vacation, or just take some time off.
Now that we have visited some of the terms and various types of care available in the home, let's explore how you can make an informed decision on choosing the right care, and right level of care, that fits your situation. 
As you can imagine, the more specialized the level of care, the higher the cost…of course, when your loved one requires this higher level of care, it is essential that they are looked after by a specially trained professional.
Below are 5 secrets to help you determine which level of care is right for you, and how you can be sure you're making safe choices for your loved ones.
Agency Credentials:

It is imperative that you evaluate the agency itself. For example, you need to know what services are provided by the agency. Some questions to ask and/or consider:

What level of care do they provide? Is it only non-medical, or do they provide medical care as well? Part of this is about what your needs are (see #2), but a high-level agency will provide medical care, and not just non-medical services.

What Quality Assurance protocols are in place? Working with an agency that has a strong quality assurance policy provides additional peace of mind for you and your loved one(s). An agency that invests in ongoing employee training and regularly reviews employee performance is likely to provide superior service.

Will the same caregivers be assigned to work with your loved one? It helps your loved one connect and bond with the caregiver when it is the same person helping them day to day.

What is the screening process and background check process the agency uses for the caregivers? It's important to know how much effort goes into screening caregivers, and how they ensure safety for the clients.

While this list isn't comprehensive, it is a great place to start while exploring providers. Also, see # 5 for additional tips!

Understand Your Needs:

This may seem simple, but the reality is that it can fluctuate…not just week to week, but day to day, and even time of day might make a difference. It would be in your best interest to assess the needs of the recipient of home care. We recommend making a journal of their daily activities. While one week might provide enough insight, a full month is usually best. This way you will have a clear snapshot of the types of care needed to help them maintain their current lifestyle.

Payment Options:

What payment options does the agency provide? Do they take insurance or VA benefits? Not all of them do, and it's not an indication of competency, but it will help you plan for the expense of in-home care. Often, finding the right caregiver is more important than whether or not they take insurance. Explore all pay options in the beginning, while discussing the various needs, so you have an accurate picture of the costs and you can budget the expense.

Know the Caregivers:

There are several things to consider in this area. For example, if . Beyond delivering the most competent and qualified care possible, your in-home care agency must make you feel secure and confident. The employees should be specially trained, reliable, respectful and sensitive to your situation. Your caregiver should also be bonded, insured and licensed appropriately. Some additional questions to address:

Are the caregivers employees or contractors?

What if the client simply doesn't get along with the caregiver or the agency?

Is the patient's course of treatment documented, detailing the specific tasks to be carried out by each professional caregiver?

Does the patient and his or her family receive a copy of the plan, and do the caregivers update it as changes occur? 

Does the provider take time to educate family members on the care being administered?

Compassion Quotient:

This goes beyond the agency's credentials and reputation. Do the agency directors, managers and caregivers understand your unique situation? Home health is more than just a checklist of tasks, and the human element, which includes compassion, is essential. You have to know, with certainty, that everyone in the agency you are working with, understand your specific situation and are working to provide the best possible care on that level. When the agency and it's staff are compassionate, you'll see that it's staff members relate to you as a person, not just as a client. You'll find that they're open and willing to take time to talk with you. And you'll feel that whatever level of care you need, you will always be treated with dignity and in a way that makes you feel valued. Some additional things to consider:

Does this provider include the patient and his/her family members in developing the plan of care? Are they involved in making?

What is the agency's process for care on holidays? Is there coverage for those days?

Does this provider assign supervisors to oversee the quality of care patients are receiving in their homes? If so, how often do these individuals make visits? 

Who can the patient and his or her family members call with questions or complaints? 

How does the agency follow up on and resolve problems?

What is the procedure if a staff person doesn't show up?
Despite being a provider of caregiver services, we provided this information to help you make the best choice for both you and those you are providing care for. We don't take the care of your loved ones for granted, and neither should you. 
If you have a loved one who may be in need of in-home care at some level, we would be happy to speak with you about it. There is never any obligation, and we will never try to pressure you into anything that is not 100% in your best interest as well as the best interest of your situation. What we do promise, however, is to have an open and honest conversation with you, to help you assess your needs, your present situation, and provide some possible options for you to consider.
You can call us at (678) 494-8129, email us at info@SilverCompanions.com, or use our simple contact form by Clicking Here.