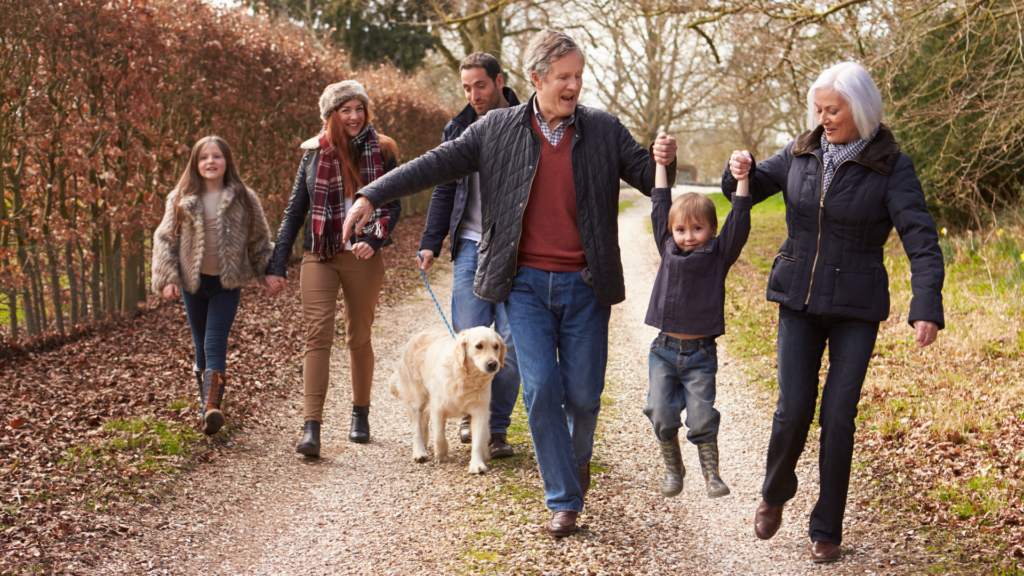 The Sandwich Generation: How it Feels and Some Tips to Help
Do you feel like you're stuck in the middle? Like you can't catch a break because you're constantly juggling your responsibilities as a parent along with being a caregiver for your parents?  If so, you're not alone. Many people are in the same boat as the so-called "sandwich generation." In this blog post, we'll explore what it means to be part of this group and offer some tips on how to manage everything. So read on, fellow sandwich generationers! You can get through this!
What is the Sandwich Generation?
The term "sandwich generation" was first coined in 1981 by Dorothy Miller, a social worker who described the sandwiched group as "adult children of aging parents."  According to a Pew Research Center report, approximately 47% of adults in the United States between the ages of 40 and 59 are caring for both a minor child and an adult parent.
This can be a difficult juggling act, as you are trying to balance your own needs with the needs of your kids and parents. You might feel like you're constantly running around, trying to please everyone and meet everyone's needs, except, of course, your own. On top of that, you may also be working full-time. It's no wonder that people in the sandwich generation often report feeling stressed out and overwhelmed.
It is possible to manage everything, even though it might be tough at times. 
Challenges of being in the sandwich generation
There are a few challenges that come along with being in the sandwich generation. For one thing, you might feel like you're constantly pulled in different directions. It can be hard to find time for yourself when you're busy taking care of your kids and your parents. 
You might also feel guilty at times, like you're not doing enough for either your kids or your parents. Or like you're not giving each person the attention they deserve. 
It can also be difficult to manage different schedules and coordinate care. If your parents need help with things like doctor's appointments, grocery shopping, and getting around, you might have to take time off from work or rearrange your schedule. The same goes for your kids' activities. 
And then there are the financial challenges. Caring for seniors can be expensive, as they might need help with things like medical bills, housing costs, and long-term care. And of course, raising kids is also not cheap. 
Tips for managing the demands of caring for both kids and parents
If you're feeling overwhelmed, there are a few things you can do to ease the demands of being in the sandwich generation. 
Know your limits
The first step is to know your limits. You can't do everything, and you shouldn't try to. Be honest with yourself about what you can handle and delegate tasks accordingly. 
Make time for yourself
It's important to make time for yourself, even if it's just a few minutes each day. Taking some time to relax and recharge will help you be a better caregiver for both your kids and your parents. Go for a walk, do some yoga or meditation, or something else you can enjoy that you can do when time permits.
Take good care of yourself
In order to take care of your loved ones, you need to take care of yourself. Eat right, exercise, and get enough sleep. This will help you stay healthy and have the energy you need to keep up with everything.
Ask for help
Don't be afraid to ask for help from friends, family, or even professionals. There are plenty of people who are happy to lend a hand, so don't hesitate to reach out. 
Resources for sandwich generation caregivers
It's important to find a support system. There are lots of other people in your situation, so don't be afraid to reach out to them for help. Additionally, there are many resources available specifically for sandwich generation caregivers. Here are some resources that can help:
The National Caregiving Foundation offers support and resources for caregivers of seniors. They have a helpline that you can call for advice, and they also offer online support groups.
Caregiver Action Network is another great resource for caregivers. They have a website full of information and resources, as well as a forum where you can connect with other caregivers.
The National Family Caregivers Association is another great resource for caregivers. They offer support, resources, and information for caregivers of seniors.
AARP has a Sandwich Generation Caregiving Resource Center, which offers tips on everything from managing your time to dealing with stress.
Qualified In-Home Health Care Providers, like Silver Companions, can provide part or full-time caregivers to come to your home and help with any care your parents may need. This option may be especially helpful if your parents are suffering from a health condition that needs to be regularly monitored, or that takes a significant amount of time and or energy to manage, but can also help with lighter tasks, like bathing or eating.
These are just a few of the many resources available to caregivers of seniors. With a little bit of research, you can find the help and support you need to make caring for your seniors parents a little bit easier.
Reach out for Professional Help when needed
If you're feeling overwhelmed by the responsibility of caring for both your kids and your parents, it's important to reach out for help when you need it. As mentioned above, there are plenty of professional caregivers who can help lighten the load. In-home care services can be a great option for seniors who need assistance with activities of daily living, like bathing, dressing, and eating. And there are also respite care services that can provide temporary relief for family caregivers.
Caring for both your kids and your parents can be a lot of work, but it's also a rewarding experience to have 3 generations under one roof. It's important to ask for help when you need it, and to remember to take care of yourself, too. With a little planning and effort, you can make it work. We understand what you're going through and we want to help. Our team of experts is here to provide you with information and resources that can make caring for your loved ones a little bit easier. Should you need help with caring for your parents, or you would just like to talk through your unique situation, don't hesitate to reach out to us at (678) 494-8129 or email us at info@SilverCompanions.com. We're here to support you every step of the way.