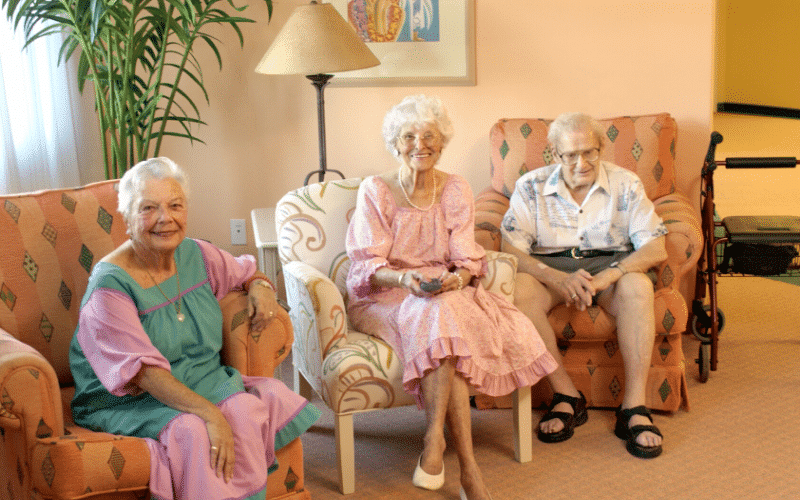 How to Keep Aging Parents Safe While Still Getting Care 
May 18, 2020
We are all aware at just how crazy everything has been for the past 2-1/2 months. Think about this…just 4-1/2 short months ago, January 1st of this year, many of us made resolutions, set goals, and formulated a vision of what our life would look like 3 months, 6 months, even 12 months later…I don't know about you, but I haven't met anyone who has predicted anything even close to what we've been dealing with just three months after New Years Day 2020.
Now, as we reach the end of May, businesses have begun reopening, some restaurants have started allowing customers to dine in the dining rooms, hair salons are styling hair, and nail salons are styling nails…Despite the gradual opening of these businesses, it's still likely to be quite some time before we get back to a normal that we even recognize, but it feelsl like we are really heading towards a new version normal going forward.
What does this mean for care for the aging population?
That's a great question! 
There are essentially two categories of solutions, of ways to care for our aging parents and family members.
Senior Care Facility/Nursing home

In-home Senior Care
You might be seeing that and saying, "What about Assisted Living?", or what about, "What about if family members are caring for them at home?"
For the sake of this writing, I include Assisted Living in the "Senior Care Facility" category, and family care in the "In-home Senior Care" category.
Just to break it down for you a little more:
Nursing home/Senior Care Facility – Care that takes place when a person lives at a public or private facility that is also home to others, often 100 or more.

Nursing home

Assisted Living

Senior Living Facility

Independent Living Facility

Residential Care Facilities

Group Homes

Small Private Facilities

…and there are more, but you get the idea.

In-Home Senior Care – Care of varying degrees that takes place inside the person's personal home.

Full-time In-Home Senior Medical and Non-Medical Care

Full-time In-Home Senior Medical Care

Full-time In-Home Senior Non-Medical Care

Part-time In-Home Senior Medical Care

Part-time In-Home Senior Non-Medical Care

Stop-in Medical and/or non-medical care

Help with errands

Help with daily chores

…and many more varieties that take place inside the person's home.
I'm not going to go through each of the categories, I really just want you to understand which type I'm talking about going forward, since I may use some of these terms within a particular category interchangeably. I won't mention something from the in-home category when referring to a senior facility, at least not on purpose…
We have had conversations with so many people recently, all with some level of concern about providing care for their aging family members. Some have family members in a senior facility that they're worried about. Some were so scared, they have actually pulled family members out of a facility. Some have ended up becoming the primary caregivers for their parents, or other family members, which was not part of their plan… 
What now? 
As more and more rules are relaxed, people start going back to their offices, their 9-5 jobs, their lives…even though it's a process, and doesn't happen overnight, what will happen to the aging parents being cared for by family members, when they have to go back to work?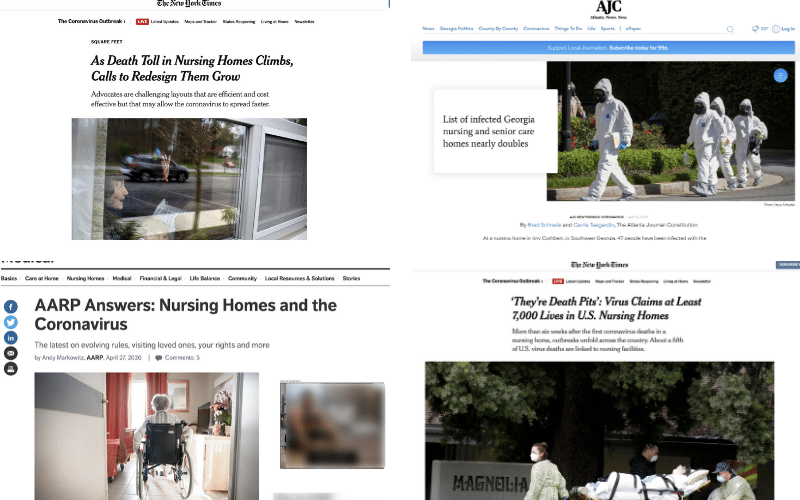 What about for the elderly folks who were pulled from Senior Living Facilities? Or even the ones that are still in there? Looking at all the news reports, doesn't it still seem risky?
What you have to consider is, any facility, whether a Senior Center, a stadium, an amusement park…when you have a large group of people together, it increases the risk of spreading any virus, and since COVID-19 has been found to be so contagious, it just takes one…and it can spread like wildfire.
Now, add to the mix, the older population. Especially those that are already in poor health. Whether life threatening or even just in a weakened state. They are significantly more susceptible to any illness or virus. With a virus as resilient and aggressive as COVID, it doesn't take much to infect the majority of the population. 
This begs the question, when will it be safe for my aging parents to resume staying in the Senior Facility? The answer, unfortunately, is not an easy one. We still don't know when the danger will really be over…According to the reports, it may still get worse before it gets better.
What do I do? How can I keep my aging parents safe while still getting them care?
It may be time to really look into in-home care. If your aging parents still have their own home, they can remain in the comfort of their home, and still get the extra care they need.
If they are currently staying with you, or another family member, you can arrange for in-home care in the home where they are staying, so you can get back to your other obligations and responsibilities.
What many people don't realize is the flexibility that in-home care can provide. The Assisted Living Community refers to some in-home care providers, like us, as "sitters". 
Why? 
Because, not only do we have CNAs who work and provide medical care in the home, we also help with errands, light housekeeping, meals, keeping family members engaged and entertained, personal care, and so much more. We work from 4 hours per day all the way to 24/7 care, depending on your needs.
Not all in-home care facilities can provide such an extensive variety of services and flexibility, so you may need to check with the providers in your area. Regardless, you will have a lot more flexibility than with a Senior Care Facility.
What about paying for it? Doesn't Medicare cover the Senior Facilities?
While there may be some full-time facilities that accept Medicare, Assisted Living facilities typically do not. Most of our clients, for example, either pay privately, or they may have a Long Term Care (LTC) insurance policy to help pay the costs.
The bottom line is that your loved ones are going to be far safer, generally much more comfortable, happier, and more relaxed if they can stay either in their own home or that of a family member. Since being family does not automatically train you to be a care giver, why not supplement your time, or even fully replace it, with a trained professional…or, better yet, a caring company of trained professionals. That way, your not relying on just one caregiver. We know life happens, and if you rely on only one, then if they get sick, go on vacation, or anything else life throws at them, gets in the way, you are back to square one.
We can't speak for all In-Home Care Providers, which is why we used our own practice as an example. Since before the beginning of the pandemic, we have been taking extra precautions, providing our staff with plenty of Personal Protection Equipment (PPE), and requiring screening of both staff and clients prior to any sort of contact. As a result, we have continued to be Free of any cases of Coronavirus. That includes both staff and clients. 
We perform quick tests on any new hires or new clients, to be safe, and PPE is ALWAYS worn inside the home. We take these precautions because we care. We care about our staff, we care about our clients, and we care about you and your loved ones.
We have an office number that is answered around the clock: (678) 494-8129. You can also email us at info@SilverCompanions.com. Finally, you can reach out through our Contact Us page on our website, just Click Here.
No matter how you contact us, just get in touch. There is no obligation, and I promise we will never pressure you in any way.
We will answer your questions, help you figure out a strategy, and work with you to determine if any of the services we offer fit with your needs and budget. The call won't cost you anything, and can actually gain you the peace of mind that has been missing for the past 2 months. Looking forward to talking with you soon! 
~ Brian