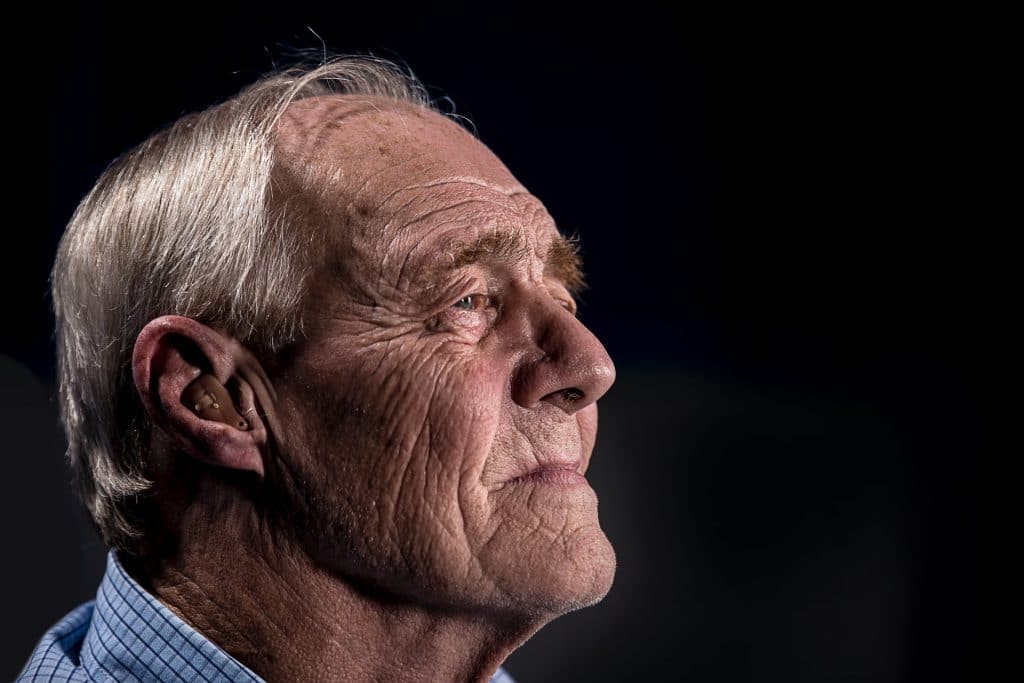 Elder abuse is a problem that has been steadily increasing over the past few decades. Unfortunately, due to under-reporting and variations in the definition of elder abuse, it's difficult to determine exactly how many people are affected by this issue. Since June 15, 2021 is World Elder Abuse Awareness Day, in this blog post we will explore some of the data regarding elder abuse as well as consider what steps can be taken to help alleviate this serious problem.
Abuse can happen to older people. There are seven types of abuse that can happen, including physical abuse, sexual abuse, emotional abuse, financial/material exploitation, neglect, abandonment and self-neglect.
Physical abuse. The use of physical force that could result in bodily injury, physical pain, or impairment.

Sexual abuse. Any unwanted sexual contact with an elderly person, whether it's consented or not.

Emotional abuse.

Infliction of anguish, pain, or distress through verbal and nonverbal actions.

Financial/material exploitation. Illegal or improper use of a senior's assets, property, and/or funds.

Elder neglect is any act- from depriving an older person of a basic need, to denying the old man or woman needed medical treatment, and refusing to maintain his or her quality of life– that demonstrates disregard for the care needs of an elderly person.

Abandonment is a form of elder abuse in which an older person is deserted by someone with physical custody or care for the elderly individual.

Self-neglect. When an elderly person behaves in a way that jeopardizes their own health or safety.
Although there are currently no national statistics available relating to the prevalence of this dilemma, recent research estimates that at least one million Americans age 65 or older have been abused or neglected by those they trust with their care (National Center on Elder Abuse).
The number of elderly who are abused or neglected by someone they trust is increasing.
An estimated one million Americans age 65 and older have been subjected to abuse, neglect, self-neglect, abandonment, or exploitation in the past year (National Center on Elder Abuse).
Self-neglect can be defined as any action that places an individual at risk for maltreatment such as not taking needed medications as prescribed; refusing medical treatment; exposing oneself unnecessarily to contagious illnesses like tuberculosis and influenza; staying home alone all day with no social contact while being able to live independently.
Here are some physical and behavioral signs that your older loved one may be experiencing some form of abuse.
Physical signs may include:
cuts, scratches, or puncture wounds

burns

bruises

welts

dehydration or malnutrition

poor coloration

sunken eyes or cheeks

soiled clothing or bedding

lack of necessities such as food, water, or utilities
Behavioral signs may include:
fear or anxiety

agitation

anger

isolation

withdrawal

depression

resignation

ambivalence

contradictory statements

implausible stories

hesitation to talk openly

confusion or disorientation
Elder abuse can lead to physical injuries – ranging from minor scratches and bruises to broken bones and disabling injuries – and serious, sometimes long-lasting, psychological consequences, including depression and anxiety. For older people, the consequences of abuse can be especially serious and convalesce longer.
"Many people who are victims of maltreatment do not recognize it for what it is," said Dr. Alexandra Erikson with Chicago's Center on Aging. "They don't think they're being abused." This may lead them into isolation which becomes more difficult to detect because there is less contact with family members and caregivers.
How can you take steps to prevent elderly abuse? First, by being keenly aware of the signs outlined above, as well as any other changes in behavior. Secondly, having a plan in place that helps the older person to identify and report any signs of abuse.
"The first thing we want them to do is start asking questions," Erikson said. "If they have suspicions about something happening, try not to confront people who may be taking advantage of them but instead talk with trusted family members or friends." Helping seniors get access to resources like community centers can also help prevent elder abuse by providing opportunities for socialization, exercise, arts programs and classes on financial security.
It's more difficult when the abuse is coming from within the family, although there are still resources available to help. When you need to hire outside help, and want to mitigate the risks, we've included 10 questions you can ask before hiring a home health aid, or in-home care company.
10 Questions to Ask Before Hiring a Health Aide
No one with a need for a home health assistance should be afraid to seek the necessary care, but how do you ensure that your loved one is in safe hands? Lee Lindquist, M.D., chief of geriatrics at the Northwestern University Feinberg School of Medicine, offers these 10 questions to ask when vetting home-care agencies.
How do you recruit home health aides, and what are your hiring requirements?

Do you do criminal background checks on prospective home care nurses? How about drug screening?

Are home care aides certified in CPR, or do they have any health-related training?

Are the aides insured and bonded through your agency?

What competencies are expected of the aide? Lifting and transfers? Personal care skills (bathing, dressing, toileting)? Training in behavioral management, cognitive support?

How do you assess what the aide is capable of doing?

What is your policy on providing a substitute home health-care aide in the event a regular care provider cannot perform the services in your contract?

If there is dissatisfaction with a particular home-care provider, can he or she be replaced "without cause"?

Does the agency provide a supervisor who is responsible for regularly evaluating the quality of home care?

Does supervision occur over the telephone, through progress reports or in person at the home of the older adult?
We hope you found this information helpful and, more importantly, we hope it will positively impact at least one person who might be going through this now. We want everyone to be aware,  to know they are not alone, and to have the means to recognize, report and prevent elder abuse.
If you have any questions or concerns, Silver Companions is here to help. For a no-cost consultation, where we'll discuss your specific circumstances, give us a call today at (678) 494-8129 or email us at info@SilverCompanions.com.